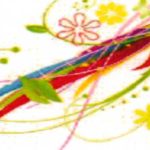 • PRAYING
• VISITING
• LISTENING
• HELPING PRACTICALLY
At some time in our lives we all face difficulties,perhaps there is bereavment,sickness or loneliness,confusion or a particular special need. The Caring Team at Immanuel believe we should strive to be a caring church. A place where we look out for each other,where needs do not go unnoticed and where burdens can be shared. Within the church family encouragement and help is always available.
Primarily,this assistance is accessed through our Minister and Elders but if you feel you,or someone else,would like some additional help from the Caring Team, please contact: Alan Bridle (Representive Elder who will try to provide additional help in appropriate ways.