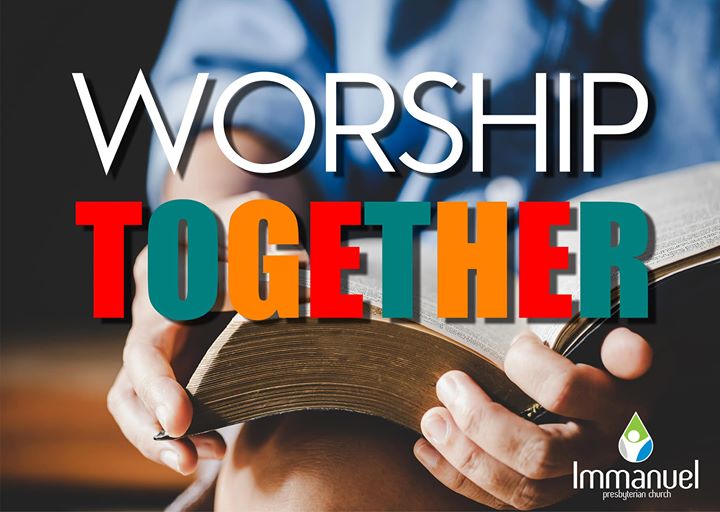 11.30am The children from the Junior CE will be leading the service on Sunday morning and will be telling us some of the things they have learned this past year at CE

7.00pm Colin will be preaching on Job 36+37 on Sunday evening which contain Elihu's fourth and final speech in reply to Job. He highlights the greatness of God. We gather in the presence of God to hear his word and to give thanks to him in prayer and praise. Everyone is welcome to join us.
Announcements

Everyone is invited to have soup and sandwiches in the Baird Hall after the service this morning. There will be a retiring offering after the service this morning for CE's missionary project which is Open Schools Worldwide, a Christian organisation which 'seeks to help disadvantaged children by providing them with a basic education'

We meet for prayer on Sunday evening at 6.30pm in the Nelson Room before our service of worship at 7.00pm

The PW will meet on Monday, 6 February at 7.45pm. The speaker will be Paula Burrrows, deaconess in Ballygrainey PC. All ladies are welcome

The Bright Hour is on Tuesday afternoon. The speaker this week is Alan Bridle

The midweek Bible study and prayer meeting for all the congregation will be on Wednesday at 7.45pm

GB Week will run from 6 to 11 February. Envelopes will be available today (Sunday, 5 February) to enable the congregation to support the work of the company. The officers and girls appreciate the congregation's continued support.

Presbytery has organised an event with Evangelism Explosion to be held on Saturday, 11 February from 10am to 4pm in Abbots Cross Presbyterian Church. Lunch will be provided. The day will consist of practical training in how to share your faith, how to create a desire to hear the good news, and how to ask the right questions and lead someone to Christ. The event is free, but participants are asked to consider making a £10 donation to cover the costs. Speak to Colin if you'd like to attend in order to get the registration details. The deadline for registration is today (Sunday, 5 February).
Sermons and Stuff
'Sermons and Stuff' is the name of Colin's personal website where the text of many of his sermons is available. You may find these sermons useful when studying the Bible or when doing your daily devotions. The website address is gamblec.net.
PDF Files
Vision of Good Hope
Weekly Activities
Thoughts
Presbyterian Historical Society
Data-Privacy-Notice-Template
Link for Church Videos and previous services
Prayer Topics Link