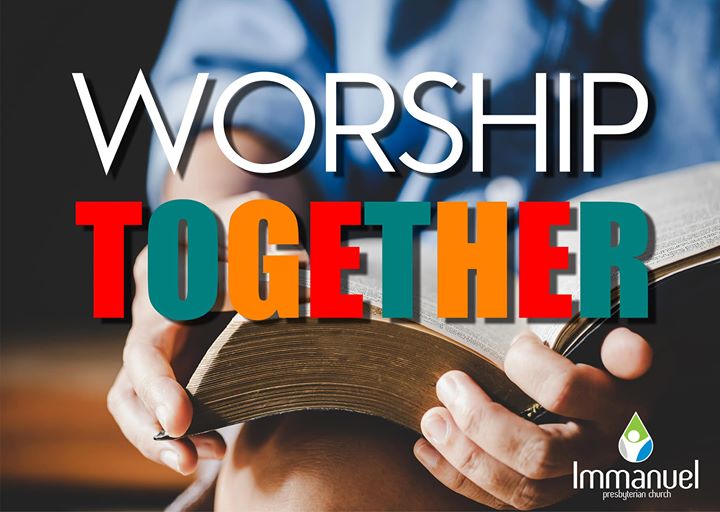 11.30am We'll be studying Ruth 4 where the story of Naomi, Ruth and Boaz reaches its climax. Ruth and Boaz are married and have a son who is part of the family history of the Lord Jesus Christ.

7.00pm In Hebrews 5:11–6:20, which we'll be studying on Sunday evening, the author once again warns his readers about giving up their faith in Christ to return to what they once believed. God's promise of salvation through Christ is certain. We gather in the presence of God to hear his word and to give thanks to him in prayer and praise. Everyone is welcome to join us.

Announcements

We meet for prayer in the Nelson Room on Sunday evening at 6.30pm before the service of worship at 7pm.

Tea and coffee will be served after the evening service.

The work to refurbish the foyer in the halls will begin on Monday and will take four weeks

The Kirk Session will meet on Monday evening at 7.30pm.

Our midweek Bible Study and prayer meeting for all the congregation is on Wednesday at 7.45pm.

We're hoping to have a church picnic in Crawfordsburn on Saturday, 18 June.

Please add your name to the car park rota and the reception rota in the vestibule if you're able to help with either of these.

Please add your name to the schedule in the vestibule if you'd like to take part in the Sunday services by leading in prayer or doing the Bible reading.

Tim Fitzsimons, the Secretary of the Congregational Committee, has asked me to thank all those who helped at the work night last Monday. He says it was a very successful evening and they were able to get all the work done.
The Annual Church Report for 2021 is now available on the church website. Please let Colin know if you don't have access to the web and would like a copy.
Sermons and Stuff
'Sermons and Stuff' is the name of Colin's personal website where the text of many of his sermons is available. You may find these sermons useful when studying the Bible or when doing your daily devotions. The website address is gamblec.net.
PDF Files
News about Vision of Good Hope
Vision of Good Hope
Weekly Activities
Thoughts
Presbyterian Historical Society
Data-Privacy-Notice-Template
Link for Church Videos and previous services
Prayer Topics Link