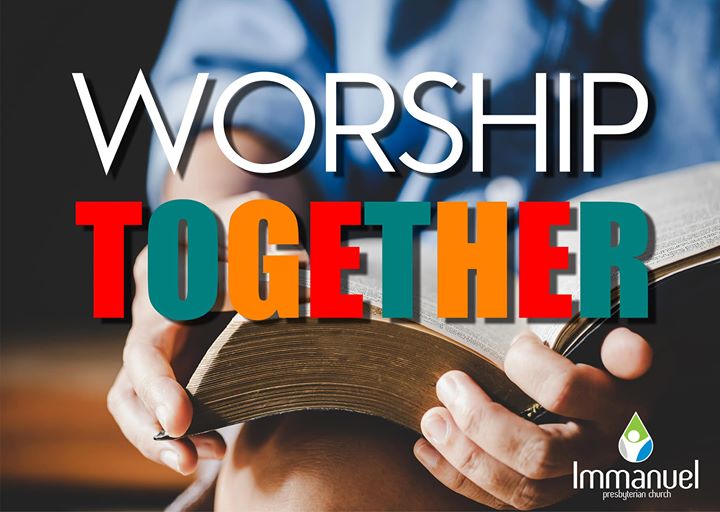 Morning Service 17th January 2021 will be live at 11.30am
https://fb.watch/3424eVROP4/
Immanuel Kids week 6
The service of worship on Sunday, 24 January 2021 will be online only and should appear on the church website, Facebook page and YouTube channel at 11.30am on Sunday. Colin will be preaching on 1 Samuel 28 which tells the story of how Saul was afraid because of the Philistines. At his request, a medium called up Samuel from the dead for advice. But Samuel's message was a message of judgment: Saul and his sons would die the following day and Israel will be defeated by the Philistines. Christ was raised from the dead, not to deliver a message of judgment, but a message of salvation to those who believe in him. We hope the recording will help you to worship the Lord at home.
Join us on Zoom on Wednesday evening at 7pm for our prayer meeting. We hope to have another online service of worship next Sunday.
If you're a subscriber to The Presbyterian Herald, please note that there will only be four editions this year, but you will receive them free of charge. If anyone would like to take out a new subscription, which will be free of charge this year, please give your name to Jennifer Stewart or let me know and I'll pass your name to Jennifer.
A message from Colin:

Several times over the years I've started to write daily Bible reading notes for the congregation, but every time I give up because of the time it takes to prepare them. When doing my own daily devotions, I often refer to my old sermons to help me understand the passage I'm reading from the Bible. It then occurred to me that members of the congregation might find my old sermons a helpful resource for your own daily devotions. And so, I've begun to post my sermon manuscripts here:

gamblec.net.

I'll add more sermons as I find the time. I hope you'll find them useful. If you think anyone else will be interested, please pass along the web address.
PDF Files
News about Vision of Good Hope
Vision of Good Hope
Weekly Activities
Thoughts
Presbyterian Historical Society
Data-Privacy-Notice-Template
Link for Church Videos and previous services
Prayer Topics Link