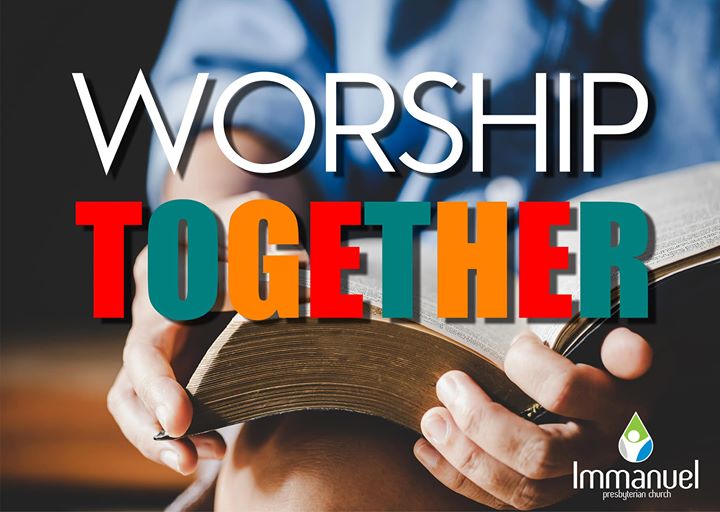 11.30am Colin will be preaching on 1 John 2:12–17 where John encourages his readers by telling them that their sins are forgiven; and they know God; and they have been made strong by his word. He also exhorts them not to love the world.

7.00pm We'll begin a new series of sermons on the book of Job on Sunday evening. This evening we'll study John 1:1–2:10 which alternatives between earth where Job is and heaven where the angels and Satan gathered before the Lord. We gather in the presence of God to hear his word and to give thanks to him in prayer and praise. Everyone is welcome to join us.

Announcements

We meet for prayer in the Nelson Room on Sunday evening at 6.30pm before the service of worship at 7pm. Tea and coffee will be served after the evening service

The PW will have its opening meeting on Monday at 7.45pm. Dr Michael McBrien from the Mercy Ships will be the speaker. All ladies are very welcome

The Bright Hour is on Tuesday afternoon. All ladies are welcome. Please speak to Madeline if you need transport

The midweek Bible Study and Prayer Meeting is on Wednesday at 7.45pm

Choir practice for the Harvest Thanksgiving Choir will take place this Thursday at 7.30pm

The men's Friday night prayer will meet on Friday at 7pm in the Nelson room. All men will be made welcome

Our Harvest Thanksgiving Services will be next Sunday, 9 October. The BB enrolment will be on Sunday, 23 October and our next communion service will be on Sunday, 30 October.
Sermons and Stuff
'Sermons and Stuff' is the name of Colin's personal website where the text of many of his sermons is available. You may find these sermons useful when studying the Bible or when doing your daily devotions. The website address is gamblec.net.
PDF Files
Vision of Good Hope
Weekly Activities
Thoughts
Presbyterian Historical Society
Data-Privacy-Notice-Template
Link for Church Videos and previous services
Prayer Topics Link